February 25 is a tragic date of Georgia – day of Soviet occupation. In 1921, exactly 95 years ago Red army invaded Democratic Republic of Georgia. We lost our sovereignty, lost freedom and chance of integration with developed world. Despite the resistance, Georgian army lost war, government escaped to emigration and Soviet rule was imposed over Georgia. Even now, after 25 years of independent history, we have memories, places, affairs related to the Soviet past. But we re-evaluate recollections and remember those, who had been forgotten for political reasons: artists, public figures, talented professionals, ordinary citizens – mothers, brothers, sisters, daughters and sons, grandfathers, patriots who loved their country and sacrificed themselves for its freedom; those who became victims of Soviet repressions and whose names had been banned for decades. The visualisation shows approximate numbers of victims of Soviet period, before the death of Joseph Stalin (1953). 
In 2006 Museum of Soviet Occupation opened in Tbilisi.  It unites huge collection of photo, video or documentary materials related to Soviet repressions and political persecutions from 1921 to 1991. Number of such victims exceeded to millions. The museum keeps memories about them; brutal affairs that caused mass death, exile or punishment of the people. The place keeps mysteries of the past. It is impossible to leave it without emotions.
This train carriage is almost 100 years old. It takes the largest exhibition place: whole wall! The holes are not caused by its age or non-maintenance. The are traces from the bullets, which killed participants of August 1924 rebellion: Georgians organized anti-Soviet uprising. Despite desperate fighting, they were defeated. Soviet government brutally punished them and their relatives. Several hundred of people were put on train. In Zestaponi Deadlock they were fired from the machine gun. Others were exiled, arrested, executed. This is one of the bloody pages of the early Soviet republic.
In addition to this, many other evidences prove repressions and destructive politics of Soviet period. This paper approves execution of several persons.
Russian-language text states:
"1926 года 18-го марта Мы нижеподписавшиеся Комендант ЧЕКА П О П О В и сотрудники т.т. МАКЦИМЕНКО, ПУРНИС, ШАШУРКИН, ЗИЛТ, САДЖАЯ И ДЖАВАХИШВИЛИ согласно предписания ПРЕДЧЕКА от 17-го марта за #2075 о/о нашем присутствии в ночь 17-го на 18-го марта приведен приговор в исполнение расстрелены ниже осужденные:
1/ ОГАНЕЗОВ Иван Сергеевич, 35 лет,
2/ КАЗИШВИЛИ Авало Константинович, 20 лет,
3/ ОТИАШВИЛИ Александр Георгиевич, 38 лет,
4/ АБАШИДЗЕ Иван Семенович 50 лет,
5/ МЕТРЕВЕЛИ Александр Николаевич 29 лет,
6/ ТРУТКОВ Грегорий Михайлович 57 лет,
7/ МИЛОВОДОВ Борис Владимирович.
Трупи зариты на месте расстрела, о чем составлен настоящий акт, что и удостоверяем своими подписами: …
К О М Е Н Д А Н Т:
С О Т Р У Д Н И К И :"
The translation sounds as following:
"On March 18, 1926
"On March 18, 1926 We the undersigned commandant P O P O V and the staff Comrades MAKTSIMENKO, PURNIS, SHASHURKIN, ZILT, SADJAIA And JAVAKHISHVILI according to regulations PREDCHEKA on March 17th of #2075 on our presence on the night of the 17th to the 18th March sentence of execution of the below listed defendants was enforced:
1 / Oganezov Ivan Sergeevich, 35 years old,
2 / KAZISHVILI Avalo Konstantinovich, 20 years old,
3 / Otiashvili Alexander Georgievich, 38 years old,
4 / ABASHIDZE Ivan Semenovich 50 years old,
5 / Metreveli Alexander Nikolaevich 29 years old,
6 / Trutkov Gregory Mikhailovich 57 years old,
7 / MILOVODOV Boris Vladimirovich.
Corpses are buried at the place of execution, as drafted this act, and we certify that by our signatures …
K O M E N D A N T:
EMPLOYEES :"
Just few examples of vain death: these people did not die surrounded by beloved family, relatives, in peace… Do their descendants know where their graves are?…
Another wall is devoted to the images the people. These are their last photos taken at the time or arrest: just before they were executed, exiled or imprisoned till the end of their life for "treason of the country", "anti-Soviet conspiracy" or "being public enemy"… These are women and men of all age, social status, profession. Some of them have neutral facial expression, others even smile. There also are their fingerprints, indictments, verdicts, long lists of the executed persons…
Prison Door. It was "end of the world" for those, who were unacceptable for Soviet regime. "Unreliable people" were "securely" locked beyond the door and isolated from the society: in this way Soviet government prevented spread of "freedom virus".
This document has a very high state importance: It is Independence Act of Georgia adopted on march 12, 1919. It states political choice and will of the people of Georgia: to have an independent sovereign state, which will provide political and civil equality of all citizens, despite their national background or gender.
This photo belongs to Maro Makashvili, 19-years old young woman who died in the battle against Red Army, on February 19, 1921. She was a student and great patriot. On February 17, when Red Army approached Tbilisi, she immediately went to the front, to help wounded Georgian soldiers. After 2 days she died near Kojor-Tabakhmela, which is about 22km (13.6miles) far from Tbilisi. She was buried along with other Cadets, at the central part of Tbilisi, near Kashueti Church. Years later Soviets destroyed graves of the heros and constructed Government House (currently: House of Parliament) on their place. In other words, they re-wrote history, tried to erase some facts, forget about heros dedicated to the homeland…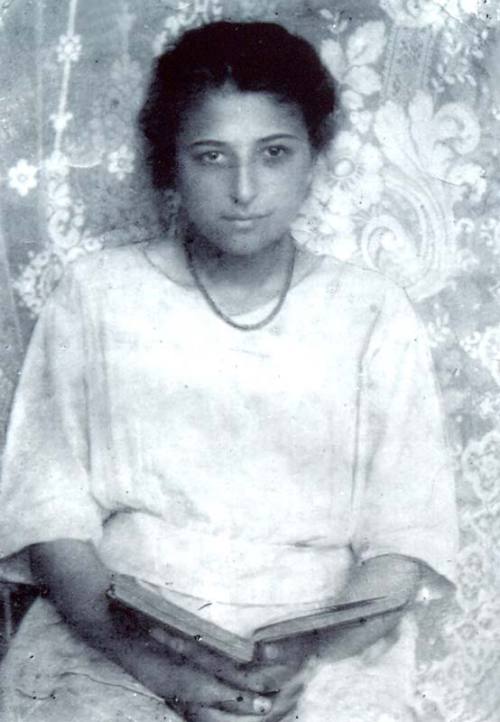 Museum of Soviet Occupation represents voices of those who had been deliberately forgotten, hated, isolated during the Soviet time; who sacrificed themselves for independence of Georgia; freedom of expression, freedom of mind, freedom of creativity… Here you will see many documents, photo or video materials telling stories of these "disappeared" people, means of Soviet propaganda, various posters, orders, lists… They talk about aristocracy executed near Vake Park; poets tortured in the CHEKA dungeons; families exiled to Siberia and so on. The museum is not only tourist attraction, it is part of the past, remembrance for our future!!!
This slideshow requires JavaScript.